David Behnke
Chief Executive Officer (CEO)
Within the last 15 years of David Behnke's direction, Founders 3 has branched into industries such as Healthcare Real Estate Management, Aviation Management and Marina Management. Officially recognized by the Institute of Real Estate Management, Founders 3 has earned the industry's most prestigious award: designation as Accredited Management Organization.
Mr. Behnke graduated with a degree in Accounting from the University of Wisconsin-Madison. He began his career as an auditor with Peat Marwick Mitchell & Company, the forerunner of accounting giant KPMG. He developed his Real Estate philosophy among global leaders of the industry, including JMB, Jones Lang LaSalle, Jacobs Brothers Group and COMPASS Management & Leasing.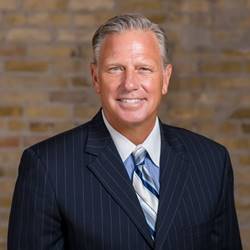 John Matheson
President
John Matheson joined Founders 3 after 20 years experience with some of the most well-recognized real estate organizations in the country. Previously, Matheson spent 6 years with Insignia/ESG managing a retail portfolio of five properties including an enclosed mall and four shopping centers. Concurrently with the above portfolio, Matheson took on additional assignments providing direction for a second outlet project in Bloomington/Normal, IL and assisted a third party owner in setting up the management and repositioning for an enclosed mall in Kalamazoo, MI in a property foreclosure. Previous to this, Matheson was with Melvin Simon & Associates (now Simon Property Group) at some of the most productive and high profile malls in the portfolio. This includes Barton Creek Square in Austin, TX (1.3 million sq. ft.), North Riverside Park Mall in Chicago (1.1 million sq. ft.), and Fashion Mall at Plantation near Fort Lauderdale, FL (mixed use project with office, retail and hotel).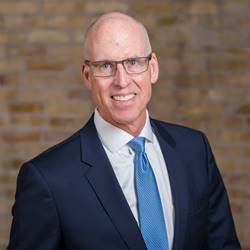 Rick Taig
Rick has a diverse background in the aviation industry and has developed a strong passion for it throughout his 35-year career. He began in the U.S. Air Force as an Aircraft Crew Chief and traveled the world on various war and peace time missions during his six years of active duty.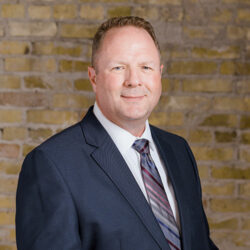 Skip Goss
Airport Director
Skip Goss joined F3 Airport in early 2016 as Director of the Airport Division for the along with responsibilities as General Manager at Waukegan National Airport (UGN), a general aviation airport designated by the FAA as a reliever facility to Chicago-O'Hare International Airport. Due to its location, size, operational capabilities and user demand levels, UGN serves a vital role in accommodating some of the Chicago region's largest corporate aircraft users. Skip is responsible for the growth and vitality of the Waukegan National Airport as well as leadership for new airport assignments into the portfolio.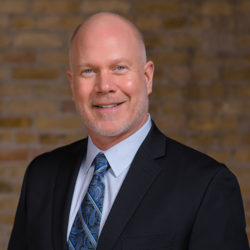 Ken Efting
Airport Director
Ken Efting joined F3 Airport in 2022 as the Airport Director of Muskegon County Airport (MKG). Ken is responsible for managerial oversight of airport operations, infrastructure maintenance, tenant relations and executing the strategic direction on behalf of the client for the 1,200-acre airport. Additionally, he collaborates with municipal, state and federal agencies to maintain regulatory compliance required for commercial air service.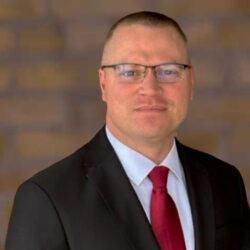 Dani Broberg
Marketing Specialist
Dani joined Founders 3 Real Estate Services in early 2018, bringing six years of marketing experience to the team. Dani specializes in marketing, branding and promotional work for the firm, including: website and social media management, PR, advertising, event coordination, creation of marketing collateral and a variety of additional marketing support. She also works closely with the Management Services team to coordinate and implement marketing strategies for the residential, commercial, marina and aviation divisions. Prior to joining the F3 team, Dani worked with a local construction management firm as a marketing coordinator. Dani graduated from UW-Whitewater with a degree in Graphic Design and Marketing.