David Behnke
Chief Executive Officer (CEO)
Within the last 15 years of David Behnke's direction, Founders 3 has branched into industries such as Healthcare Real Estate Management, Aviation Management and Marina Management. Officially recognized by the Institute of Real Estate Management, Founders 3 has earned the industry's most prestigious award: designation as Accredited Management Organization.
Mr. Behnke graduated with a degree in Accounting from the University of Wisconsin-Madison. He began his career as an auditor with Peat Marwick Mitchell & Company, the forerunner of accounting giant KPMG. He developed his Real Estate philosophy among global leaders of the industry, including JMB, Jones Lang LaSalle, Jacobs Brothers Group and COMPASS Management & Leasing.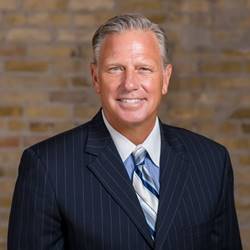 John Matheson
President
John Matheson joined Founders 3 after 20 years experience with some of the most well-recognized real estate organizations in the country. Previously, Matheson spent 6 years with Insignia/ESG managing a retail portfolio of five properties including an enclosed mall and four shopping centers. Concurrently with the above portfolio, Matheson took on additional assignments providing direction for a second outlet project in Bloomington/Normal, IL and assisted a third party owner in setting up the management and repositioning for an enclosed mall in Kalamazoo, MI in a property foreclosure. Previous to this, Matheson was with Melvin Simon & Associates (now Simon Property Group) at some of the most productive and high profile malls in the portfolio. This includes Barton Creek Square in Austin, TX (1.3 million sq. ft.), North Riverside Park Mall in Chicago (1.1 million sq. ft.), and Fashion Mall at Plantation near Fort Lauderdale, FL (mixed use project with office, retail and hotel).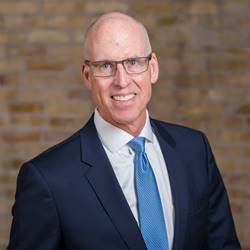 Don Cento
Chief Operating Officer & Chief Financial Officer
Don Cento joined the company in August 2013 as part of the property management group. He is a Certified Public Account and completed his Masters in Business Administration in May 1991. He is an improvement-driven senior finance officer with 17+ years, at the executive level of achievement in various industries including property management, banking and manufacturing. He excels at leveraging outstanding analytical skills in designing solutions and driving execution of operational excellence. He is passionate about solving business problems and employing financial data to spearhead continuous operational improvements.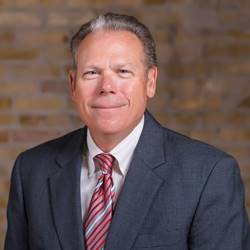 Skip Goss
Director – Airport Division

Skip Goss joined F3 Airport in early 2016 as Director of the Airport Division for the along with responsibilities as General Manager at Waukegan National Airport (UGN), a general aviation airport designated by the FAA as a reliever facility to Chicago-O'Hare International Airport. Due to its location, size, operational capabilities and user demand levels, UGN serves a vital role in accommodating some of the Chicago region's largest corporate aircraft users. Skip is responsible for the growth and vitality of the Waukegan National Airport as well as leadership for new airport assignments into the portfolio.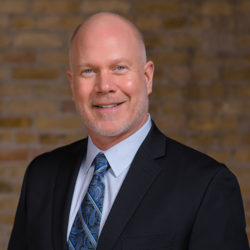 Phil Cook
Manager of Finance and Operations
Phil Cook joined Founders 3 in October 2013. With more than three years of accounting experience, Phil is responsible for billing clients, producing monthly financials and analyzing process improvement for new accounting software.
Prior to joining Founders 3, Phil worked for Charleston|Orwig, a full service marketing and advertising agency focused on food system client reputation management and marketing integration.